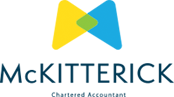 about
McKitterick Chartered Accountants is a boutique firm offering quality business and accounting services to individuals, businesses and self managed superannuation funds in the South West.
They understand the challenges and opportunities faced by all business's regardless of size or industry. They work together with the client to build a relationship whereby they fully understand every client and the environment that they are working in. By doing this they are able to identify opportunities, pre-empt challenges and find solutions.
Through on-going extensive technical training, keeping up to date with the latest in software and technology advances and having knowledge of the local community, McKitterick Chartered Accountants pride themselves on delivering a service of exceptional standard to the Bunbury and South West region.
Get in touch with us